Hi! I'm Farah. Welcome!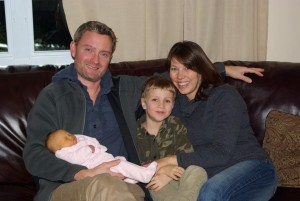 Our daughter Francesca was diagnosed with Down syndrome at birth.  We had no indication that she had an extra chromosome throughout my pregnancy, so that along with the fact that everyone who saw me swore I was having a boy, made for some big surprises in the delivery room.  We are incredibly thankful that Frankie has not had any health concerns that are often associated with Down syndrome. We invite you to follow along on our journey as we negotiate DS, raising a little girl in addition to our 6 year old son Tristan and just life in general.
Thanks for stopping by!