When I was a little girl, I had a poster on my closet door. It had a picture of Smurfette, briefcase in hand, headed into a door marked "President" with the tagline "Girls Can Do Anything."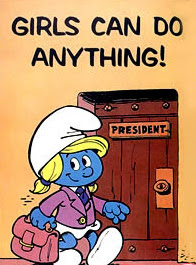 I'm not sure I'd call myself a feminist, but I've always believed that – girls can do anything. I so admire friends who are aligning their careers with their beliefs to turn empowering women into their way of life. Even before Frankie was born, I had made it a mission to teach my son that the girls he went to school with or played sports with were just as capable as him.
I've always loved reading those internet shares about how to raise strong girls and I daydreamed about teaching a daughter how to be independent, how to be self-reliant, how to get it done. I imagined the pride both of us would feel as she made her way through the world, a truly free young woman. Girl Power. Girls Rule. Girls Can Do Anything…
So flash forward to the present. Like so many other moms, when I first got that diagnosis, I was plunged into a world of can'ts and nevers and negatives. But, as Frankie has grown, it's becoming apparent that this little one has an iron will. I don't think a desire for independence is going to be lacking. Which brings me to my point…
How do you encourage and preserve that independence in a person who will most likely need a significant amount of help in their every day life? How do you empower a girl, tell her she can do anything, when there are obvious limitations?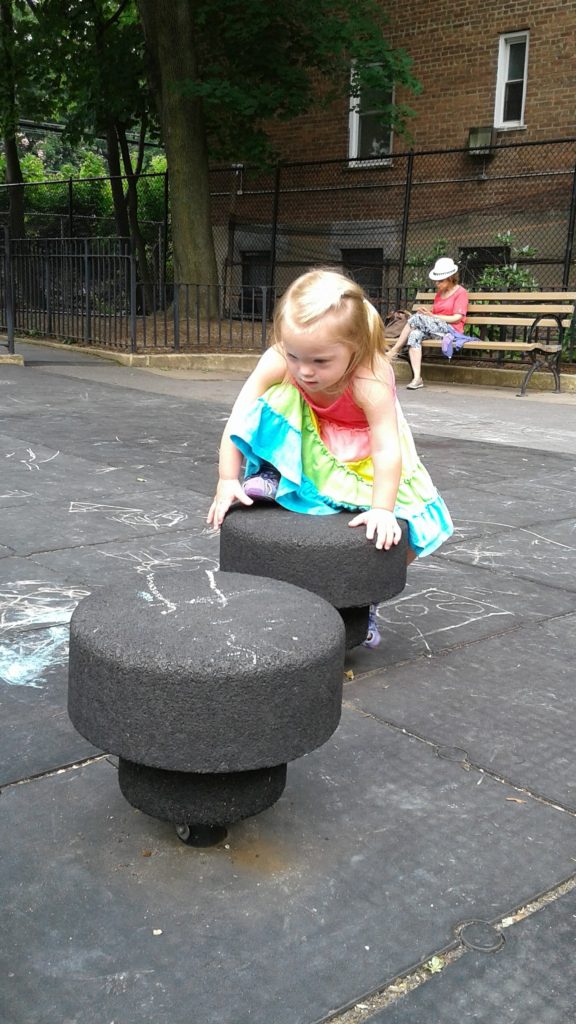 I want to be clear – I don't want this to be a farce. I don't want to lie to her. I don't want to tell her she can do everything and then do it all for her and make it out to be her accomplishment. But I don't want to crush her spirit either. I don't want to limit her. And I definitely don't want to tell her she can't because only she knows if she can.
So what's a mom to do?
Well, Down syndrome has a way of making you re-evaluate everything – decisions, plans, beliefs, parenting and even very definitions. I'm not even going to pretend I know the answers to this one but my gut is telling me maybe I've got the meaning of EMPOWERING all wrong…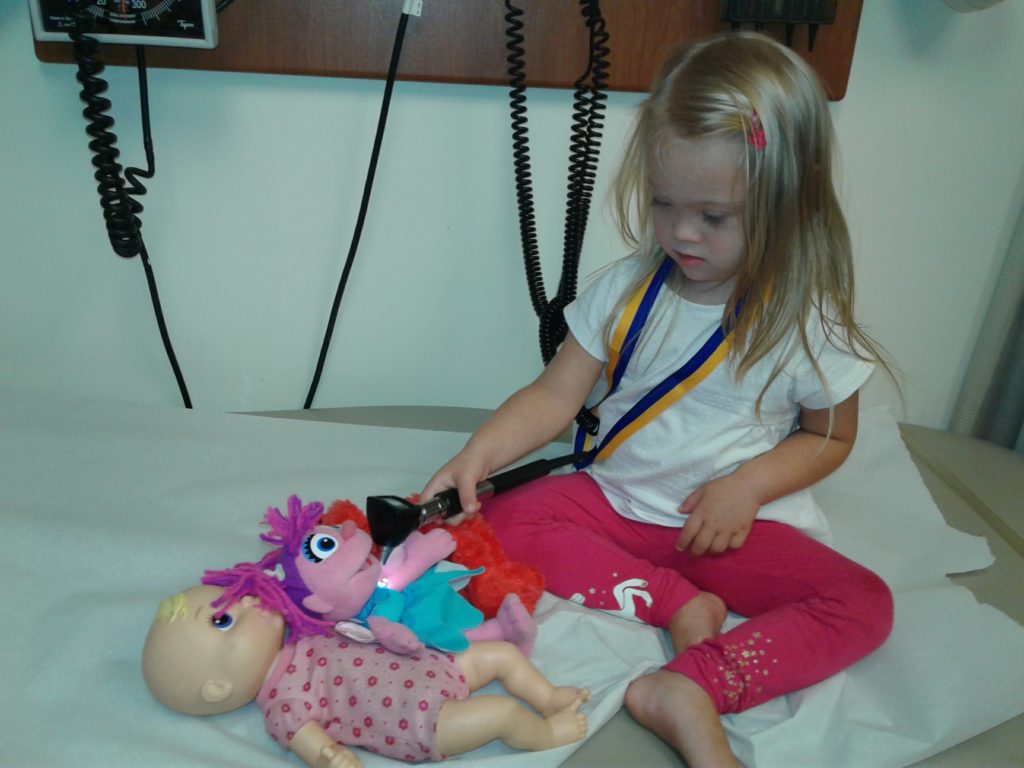 I don't see empowering as telling her she can do everything and anything all by herself anymore. Now I realize that in order to empower her and foster her independence, I need to help her discover her strengths and to develop them. I need to teach her to recognize what she does well without dwelling on what she can't do. And perhaps most importantly, I need her to know that being truly independent means that you can recognize when you need help and you can ask for it.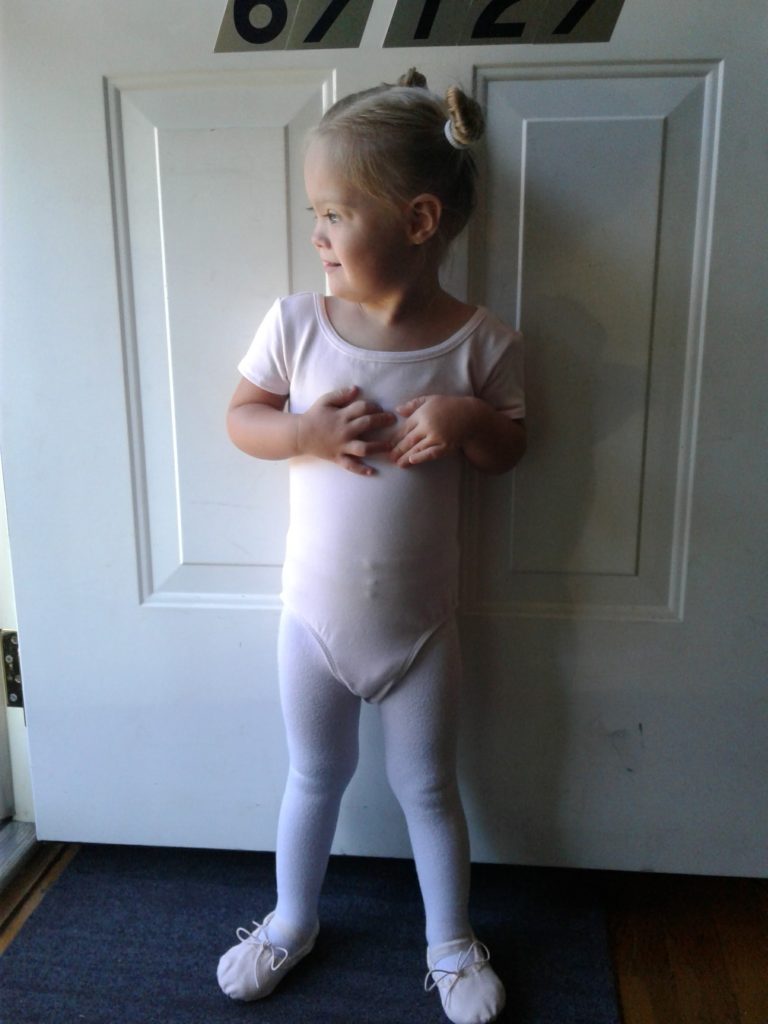 It's not enough to just tell her she's strong and smart and powerful and send her on her way. She has to be shown how she's strong or why she's smart or when she's powerful. I don't think it's about telling her she can do anything if she puts her mind to it. It's about helping her decide what exactly she wants to put her mind to. She needs to know that making decisions with input from those who truly love you and have your best interests at heart is not forfeiting independence.
Interestingly, I wrote a similar blog post when Tristan was about Frankie's age. It was full of all of my hopes and dreams for him and details about the man I hoped he would become and the successes that I hoped he would achieve. The differences in the posts show how I've grown as a mother thanks to my baby girl. The sentiment is still the same, but the specifics couldn't be any more different. It's not because I don't want the same things for her or because I don't think she's as capable as him. On the contrary, I've realized that now more than ever that it's just not about me and what I want for her or what I define as success or what makes me happy. It's about providing her with the tools to discover her own definitions of success. And I know she will. This girl can do anything!