We've just crossed the 1 year threshold and it's almost entirely gone – the uncertainty, the fear and the sadness.  In fact, there's only one time that sadness comes back to knock the wind out of me and sting my eyes with tears – and it's not when I think of my baby girl.  It's only when I think of myself.  See, I don't feel sorry for Frankie at all, or me, or Seb, or our family and friends.  I only feel sorry for the "before" me –  the me that didn't know that she was about to have her world changed the instant she looked into her baby's gorgeous kaleidoscopic sapphire eyes.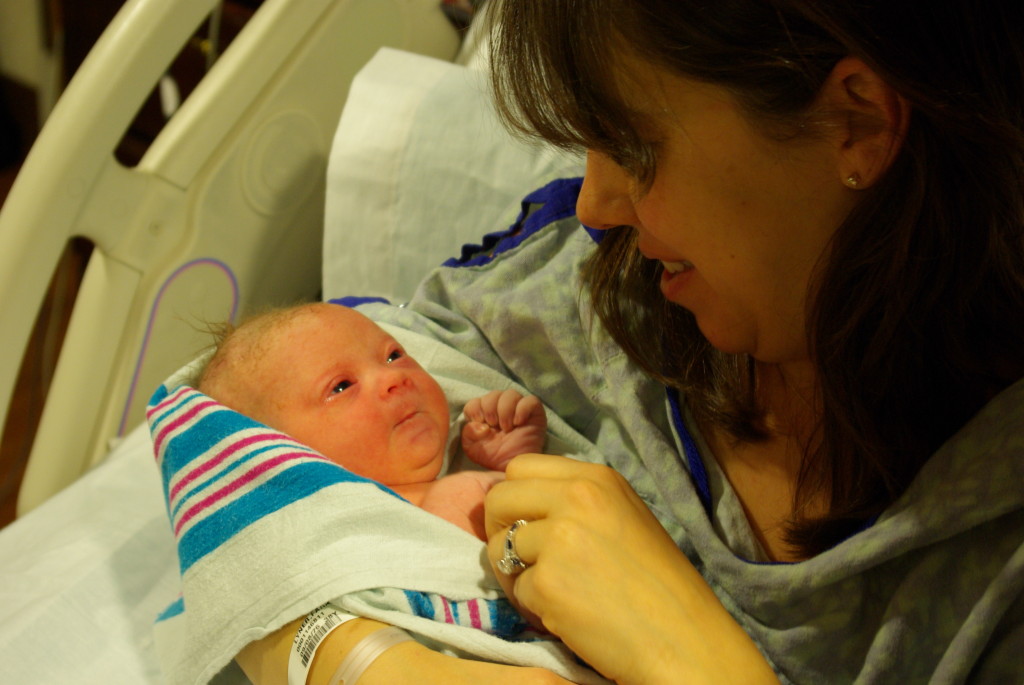 I guess I've never dealt well with my own naivete. Always embarrassed after the fact at the things I didn't know, before I knew them. I think of myself planning for the baby I thought I was going to have. Trying not to act excited as I bought a new robe and PJs for the hospital. As I packed travel sized shampoos and toiletries for my stay. Trying to be nonchalant as I bought just one more gender neutral onesie – "It's definitely a boy, but, you know, just in case…" In the aftermath of Frankie's birth these things seemed so trivial and inconsequential and I felt like such a silly naive girl preoccupied with it all. I remember feeling angry, thinking to myself how could I have cared about that stuff? How did I think I was just going to walk in there and walk out with a perfectly fine, healthy baby.
And then there was the cringe-worthy "hopeful" phase – nervously googling, taking it to heart when the hospital pediatrician said "It's probably nothing." The me that thought "She can't possibly have it, LOOK at her." But those eyes were so telling…I knew. And I knew I knew.
And then finally there was acceptance. Maybe I'm not SO embarrassed by this final phase of me. But I still feel stabs in my heart when I think of myself handing my beautiful girl over to each new admirer and simultaneously blurting out "She has Down syndrome." Each time was cathartic and freeing and met with the most sincere words of love and encouragement, but pierced right through me nonetheless.
There were weeks that followed when I repeatedly crumpled into my husband or my parents still hoping to wake up to find it all a dream. When I muffled my cries so my older son wouldn't wonder what was wrong. Where I sat on the steps in my robe long after everyone had left for school or work for the day, ugly crying my way through nap time. When my baby girl's face was wet with my own tears as I pledged to give her the very best in me with Natalie Merchant's Wonder on repeat in the background.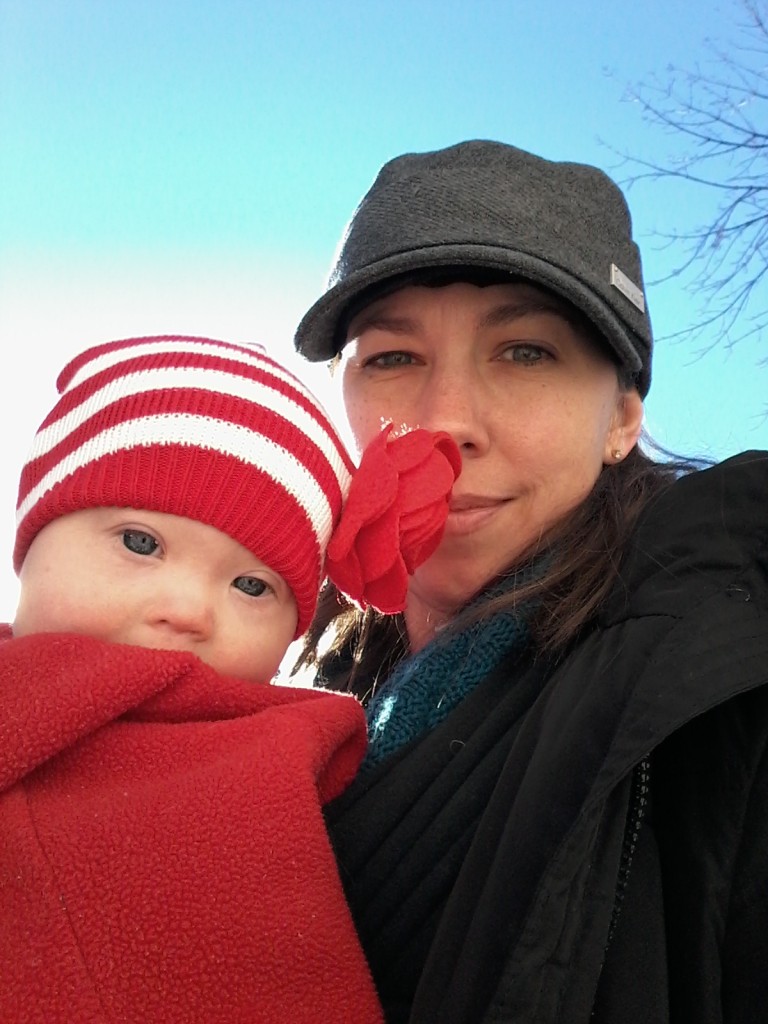 Somewhere in there it all changed for me. I've come to accept that it was – it is! – a process and I try not to be too harsh on myself about the way I've dealt with it all. I am still sad for that woman who didn't know the pain that she was about to encounter on the eve of an occasion when she expected nothing but joy. But now, I feel so lucky to be the woman who gets to experience such joy when she expected such pain.
I guess life is funny like that sometimes…