Strong. Independent. Smart. Sassy. Beautiful.
These were all things I imagined when I dreamt about having a little girl. A headstrong little miss with hands on hips and pouty lips. She would grow to be a woman who was savvy and intellectual with inner beauty and strength.
These were qualities and traits I valued before having a child with Down syndrome.
When Frankie was born and her diagnosis sunk in, all of those dreams of mine dissolved.  In the darkest days I remember irrationally crying that she would never be pretty or smart, that I felt like all I could do was dress her up and make her look cute. That was all she could be. And I wanted so much more for her. My perfect daughter was gone in an instant.
How wrong I was!!!
You are 1 year old, baby girl!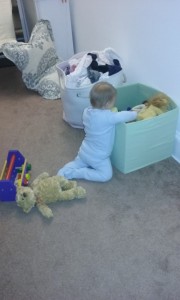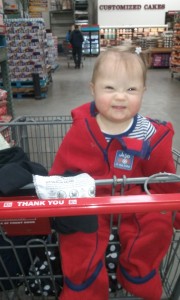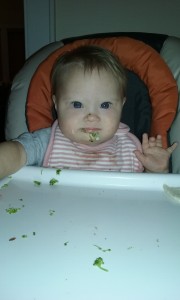 You are so strong, you blow your physical therapist away at every session and she says you're the best she's ever seen.
You are so independent, you push my hands away at least 10 times every day, saying without words "I got this, Mom!"
You are so smart, you are constantly figuring out ways to do just what you want to even when your little body is not quite ready.
You are so sassy, I get a preview of the fights and struggles you and I are going to have when you're a teenager every time you glare at me from across your highchair's tray.
And beauty…well…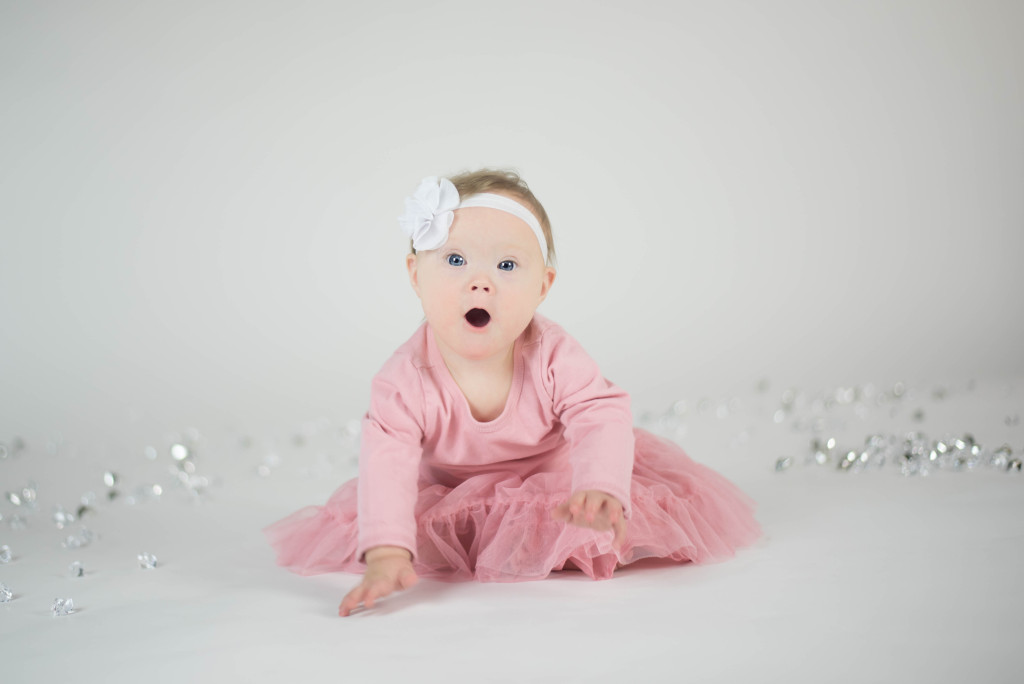 Almost every day we are approached by strangers – whether in the store or on the street or on the train. They smile, they coo, they literally gasp. I've heard "She's beautiful." "She's perfect." "Those eyes!" "A baby like that makes you forget there is bad in this world." They say simply and yet with a sincerity that always catches my breath, "She made my day." What could be more beautiful than that?
I am sorry I ever underestimated you, beautiful girl. I should've known better from that first day we met when you pulled my hair and checked out my diamond ring and I saw that glint in those sparkly, sapphire eyes. How could I ever doubt you would fulfill all my dreams? And more importantly, I can't wait to watch you fulfill yours.
Happy 1st birthday, Francesca Catherine.