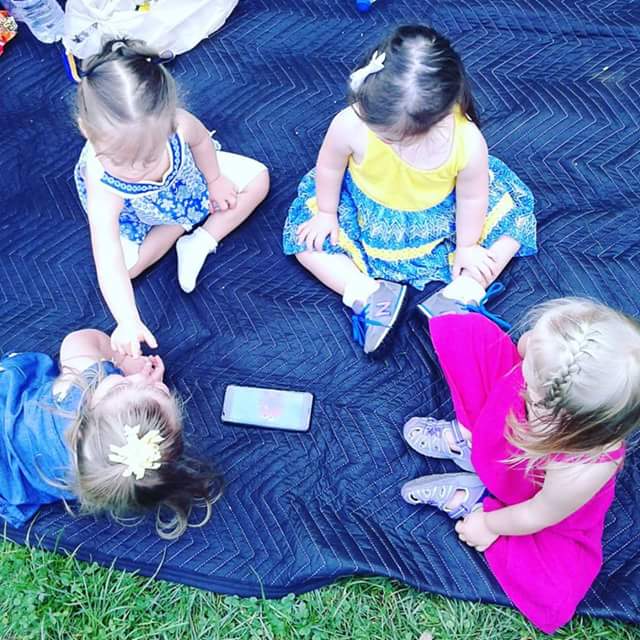 So, even though we are constantly talking about and advocating for inclusion with Frankie's typical peers, sometimes it's amazingly comforting to be around other families that share our experiences with Down syndrome.
I found an incredible source of information, education, friendship and empathy in the online community. I initially found the NYC Down Syndrome Families group on Facebook on a whim while I was searching for local support when Frankie was almost a month old. I was then introduced to the Down Syndrome Diagnosis Network by a fellow Queens mom, which offers small, intimate groups based on your child's birth year.
I first met the moms of these girls last year. All are in the 2015 DSDN FB group. Even I was surprised at the undeniable connection we all felt literally the minute we met. And when we hugged for the first time, it felt like home. And there are so many more that I haven't met in person yet that I'm just dying to!
With all of the bad things the internet is blamed for, I can't help but feel totally indebted to it for giving me a family beyond my flesh and blood. One that understands our unique perspective and one that provides so much information, comraderie and love. I truly believe this generation of children with Down syndrome are destined to lead better lives because their parents are more connected and learning from one another every day.